Reality Junkies
The best roleplay/reality sex website available online today.
Todays Top Pornstars in real life fantasy scenarios such as
Nurse Fantasy, Babysitters, Cuckolding and More.
Also get access to the whole network of adult sites.
01/11/2019 12:00 AM
I'm Your Sister - Logan Long & Sophia Lux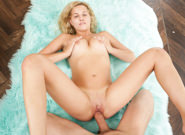 Blonde step sister Sophia Lux pleasures her step brother.
12/28/2018 12:00 AM
Single Father - Chad Alva & Diamond Kitty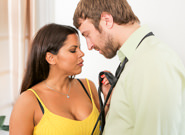 Babysitter Diamond Kitty shows single father a good time.
12/14/2018 12:00 AM
Bad Babysitter - Jay Smooth & Chloe Cherry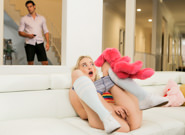 Bad babysitter Chloe Cherry caught masturbating then fucked.
11/30/2018 12:00 AM
My Sister Is A Size Queen - Logan Long & Diamond Kitty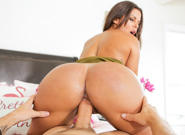 Slutty Diamond Kitty craves her step brother's hard cock.
11/16/2018 12:00 AM
The Babysitter - Tommy Gunn & Lily Rader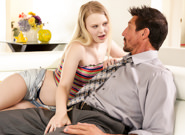 Slutty babysitter Lily Rader craves older cock and gets it.
11/02/2018 12:00 AM
Baby - Tommy Gunn & Judy Jolie

Horny Tommy leaves a hot creampie in naughty babysitter Judy
10/19/2018 12:00 AM
Love Lily - Lily Adams & Logan Long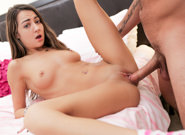 Lily makes her boyfriend cum inside of her bare pussy!
10/12/2018 12:00 AM
Don't Cum Inside Me - Ella Knox & Bambino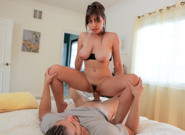 Ella gets a creampie from Bambino's big hard cock!
10/05/2018 12:00 AM
Dream Cream - Callie Black & Oliver Flynn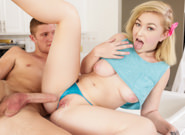 Callie gets creampied by her hot stepbrother!
09/28/2018 12:00 AM
Do you like My Tits? - Bambino & Emily Right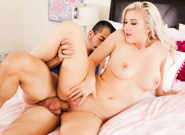 Emily Right wants Bambino to prove that he likes her big tits. Not only does he want her tits but he wants her pussy too! Get ready for big tit sex like you've never seen before! With Emily's massive rack!
09/21/2018 12:00 AM
Daddy Dearest - Tommy Gunn & Marilyn Mansion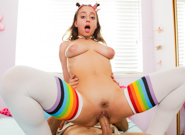 Marilyn Mansion knows her stepdad Tommy Gunn wants her huge tits. When her mom is away she tempts him with her massive rack! She knows he cannot resist her! She wants his fat cock and she knows he wants her tits!
09/14/2018 12:00 AM
Jade and Her Big Tits! - Donnie Rock & Jade Kush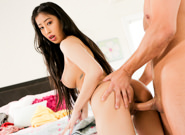 Jade Kush knows Donnie Rock, her brother's friend, has a thing for her big tits. She lets him touch and play with them until he can no longer stand it and just has to fuck her! She wants his thick cock and won't stop until she gets exactly what she needs!
09/07/2018 12:00 AM
Teen Hitchhikers #04 - Chad Alva & River Fox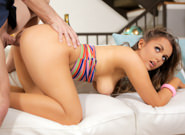 Horny Chad picks up a hitchhiking teen River for some fuckin
08/31/2018 12:00 AM
Teen Hitchhikers #04 - Jay Smooth & Chloe Cherry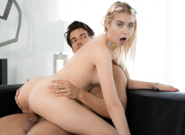 Chloe gets a ride by hitchhiking and fucks her friend's dad.
08/24/2018 12:00 AM
Teen Hitchhikers #04 - Chad Alva & Brenna Sparks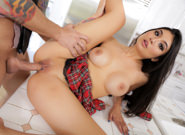 Slutty teen Brenna hitchhikes and seduce her teacher Chad.
08/10/2018 12:00 AM
Enticing Creampie - Liv Revamped & Logan Long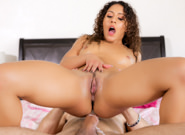 Liv Revamped is not about the typical wholesome lifestyle, she loves stripping every Saturday, but she does not want her seductive choice in career to get back to her parents! Her stepbrother Logan Long loves taking advantage of the situation by enticing her into fucking him every Saturday. Although can you really call it enticement when she lets him creampie inside her!?
08/03/2018 12:00 AM
She Said It Was Cool - Penelope Reed & Dustin Daring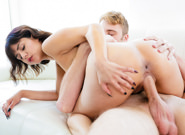 After speaking to Dustin Daring's girlfriend Penelope Reed tells him his girlfriend wants them to fuck. He is confused but he sees Penelope is serious. She clearly isn't about to refuse a dick that big! She wants his huge cock fucking her tight little pussy too!
07/27/2018 12:00 AM
Rule Of The Tool - Ember Snow & Bambino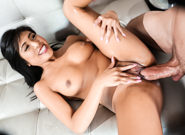 Ember Snow catches Bambino measuring his dick, she wants to see for herself how big it really is so she tells him to do it again in front of her. Once she sees what a massive cock he has, she needs it pounding her pussy and gagging her throat! She cannot resist having it all for herself!
07/20/2018 12:00 AM
Term Paper Tramp - Chad Alva & Zoe Clark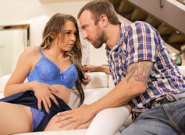 Stunning Zoe Clark is not really the studious type of girl. She's lazy and hates doing homework, she convinces Chad Alva that if he writes her term paper he could fuck her wet little pussy. She's a knockout, and this clearly is an offer he cannot refuse!
07/13/2018 12:00 AM
Young and Busted - Chad Alva & Lena Paul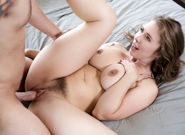 Overly developed Lena Paul flaunts her massive tits in front of her stepbrother Chad Alva. He is extremely uncomfortable yet curious, she loves to tease him. Finally he can no longer contain himself he needs those tits! They relentlessly fuck each other till they're exploding into orgasms!
07/06/2018 12:00 AM
I Heard You Have a Big Cock! - Logan Long & Harmony Wonder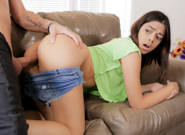 Naughty Harmony Wonder is a horny little cutie, when alone with Logan Long she takes a shot at seducing him. Word around town is that he has a huge cock! She clearly needs to see for herself. She wants it gagging her throat and deep in her pussy; Harmony won't stop till she gets exactly what she wants!
06/22/2018 12:00 AM
School Slut - Riley Star & Bambino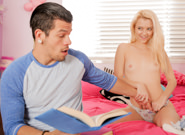 Cutie Riley Star is used to getting what she wants, which is the easy way is out. She seduces her teacher's assistant Bambino in an exchange for a passing grade in Spanish. He cannot resist her tight little body and it isn't long before he's fucking her in her room while her parents aren't home!
06/15/2018 12:00 AM
Give Me A Name - Britney Light & Mitt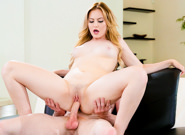 Blonde teen Brittany Light gets fucked by hung stud Mitt
06/08/2018 12:00 AM
Mom is Never Home - Tommy Gunn & Jade Kush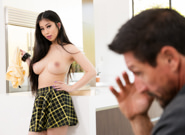 Naughty Jade Kush loves to flaunt her hot tight body in front of her stepdad. Teasing him like crazy she tells him how she fucks all her teachers. She strips down and asks him to eat her pussy! Telling him it's okay. Will this finally be the time Tommy won't be able to resist?
06/01/2018 12:00 AM
My First Big Dick Blog - Chloe Foster & Logan Long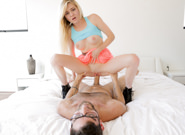 Slutty Chloe gets to ride Logan's big cock for her blog.